It is pretty clear that hands down, Domino's is dominating the pizza game. Running way ahead of Papa John's, Pizza Hut, and Papa Murphy's, Domino's has inched its way to the top by becoming the leading pizza chain in the United States.
A combination of sound marketing strategies and a great workforce is responsible for Domino's' success, and understanding what Domino's did right can explain why they made $3.2 billion in global retail sales in 2019 alone.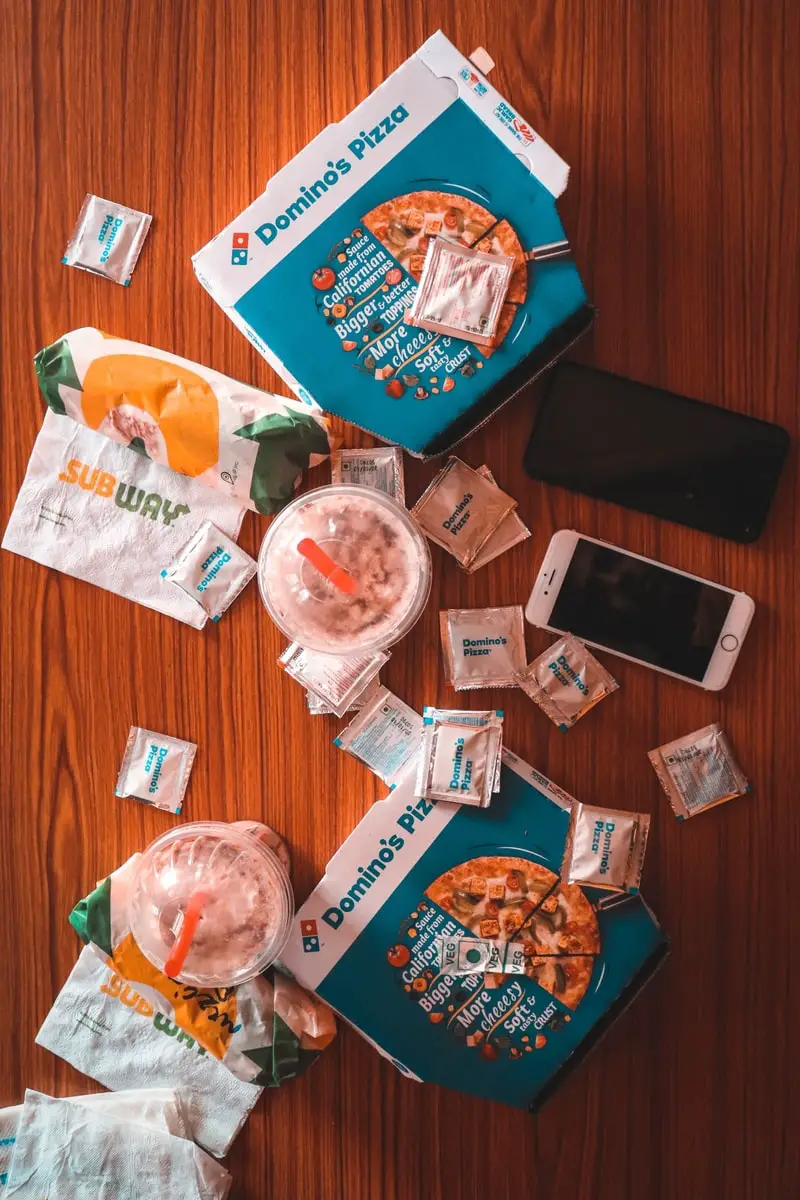 How did it all begin?
Back in 1960, brothers Tom and James Monaghan started the very first Domino's store by taking over the operation of a pizza place called 'DomiNick's'. Tom and James used a $900 loan to buy the store and decided to split the work hours evenly.
Eventually, James pulled out of the deal deciding he would rather stay with his 9-to-5 job. He handed over his share of the restaurant to Tom in exchange for the Volkswagen beetle used for deliveries.
Soon after, Tom renamed the store Domino's, and by 1965, there were three different locations in the same county. 
Fast forward to 1985 and Domino's was the fastest-growing pizza chain in the United States with over 2800 stores. Stores began to open around the world starting with London and Japan and eventually reaching South America, China, and India.
The climb to the top: What did Domino's do to get there?
After taking over Domi-Nick's and rebranding it into Domino's, James was on a roll. James laid a foundation for Domino's that was forward-thinking and innovative in many ways, and as the years went by, Domino's just kept getting better. 
Here are some of the key reasons why the restaurant chain succeeded: 

30 Minutes or Less
Who does not know the famous Domino's guarantee? Get your pizza hot and ready in 30 minutes or less. 
People wanted their pizza hot and fast and Domino's delivered. The 30 minutes guarantee was a massive hit. It meant Domino's was giving you your pizza in less time than you would take to make yourself a meal. 
It was hard not to awe at the fact that the company managed to get this done, and it quickly became what Domino's was known for. It was a win-win for customers since you get your pizza within 30 minutes or it was free. 
The chain eventually dropped their 30 minutes or less policy due to lawsuits–delivery drivers were getting into accidents trying to navigate roads under the 30-minute time limit. While this was a tough blow for the restaurant chain, it's speedy delivery service is still something it is known for today.
Even without the promise, Domino's had built a pizza empire that is synonymous with convenience and reliability.   
A CEO who knew what he was doing
David Brandon became the CEO of Domino's in 1999 when James decided to sell a 93% equity stake for $1.1 billion to Bain Capital, a private equity firm. 
After losing its original owner, the company started to go downhill and Pizza Hut surpassed Domino's in sales and profit.
As competition grew stiff, Domino's tried to keep costs low by spending less on ingredients. Different branches were cutting back on various products in order to increase profit margins but this created a backlash as customers started to view Domino's as the pizza chain with 'cardboard crusts' and 'pizza sauce like ketchup.' 
Papa John's has comparatively better ingredients and started getting more customers than Domino's.
In 2008, the share price for Domino's reached an all-time low at $3. No one trusted Domino's anymore. Things were not looking up.
In 2010, Patrick Doyle who had worked with Dominos as an executive for 10 years became the new CEO and led the restaurant chain into what would later be known as the "pizza turnaround."
Doyle made it his mission to turn Domino's around and if ever there was a CEO that deserved credit, it was him. A big part of this pizza turnaround was accepting their flaws.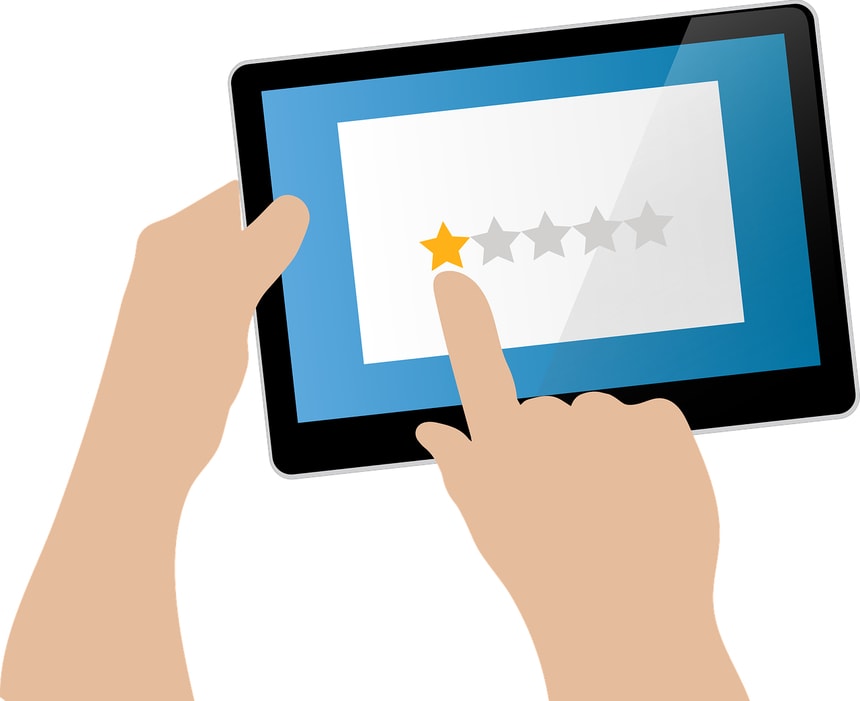 The viral commercial where Domino's workers read out negative complaints and acknowledged them was a leap of faith for the marketing team. The commercial included employees and the CEO himself addressing negative Domino's reviews by reading them aloud and talking about how they felt about the brand they loved and worked for.
It was raw and heartfelt but more than anything, it didn't feel like a sales tactic. The commercial showed customers a vulnerable side to the brand and brought humanity to the people who worked at this giant franchise. 
The advertisement follows everyone from delivery drivers and marketing heads to the CEO, taking you behind-the-scenes to show you how the company worked towards improvement.
Would their candid advertisement work and would their lost customers give them another shot? The answer turned out to be a resounding yes and the brutal honesty that came with the new CEO was rewarded.
Actions speak louder than words and Domino's knew that. The ad itself was a genius marketing strategy.
Every 'smart consumer' today doubts a company's claims but Domino's candid approach warmed even the most wary customer's heart.
Doyle's changes worked and his effort paid off. As time went on, it became evident that Doyle was more than willing to be the punchline in a joke or the star of an advertisement if it meant more sales for the brand. 
A massive menu change and cheaper pizzas allowed Domino's to make a comeback and helped the brand leap past Pizza Hut, its biggest competitor.
Sales went up, profit margins increased and the share prices soared through the roof. Domino's is currently at a mind-blowing $285 per share.
Compare that to Papa John's $62.93 or even Pizza Hut's $100 and it is pretty clear Doyle worked pure magic.
Doyle was willing to put his neck on the line and his face out there for customers to see while many other CEOs would have stayed in their office.
His out-of-the-box advertisements starring real chefs, real employees, and real critics won the hearts of customers who had vowed to never go back to Domino's. 
What Doyle did was pretty simple. He listened to the customer and started making advertisements that told them that Domino's was taking their customers seriously.
They sealed the deal by offering two medium-sized Domino's pizzas for only $5.99 each, which was a price that could convince anyone to give them another go. 
While this pricing was initially supposed to be temporary, they decided to keep the low price point since the customers they were targeting were normal, everyday people who loved eating out but were still price-conscious. 
This allowed Domino's to defeat tacos, sandwiches and most other restaurants that had a higher price point. 

The Pizza Turnaround: New crusts and better sauce
Doyle's 'pizza turnaround' was not just about new advertisements. Domino's had visibly better food quality as well. The ketchup-like sauce was eliminated and Dominos claims it went through 15 sauces before it managed to discover the pizza sauce customers eat today. Pizza chefs even revamped the pizza crust by changing the entire recipe instead of just adding a few ingredients.
Domino's used their harshest critics to bounce back like never before.
The 'Oh yes we did' campaigns managed to help Domino's move from from $1.7 billion in revenue in 2010 to $3.4 billion in 2018.
According to Forbes, Domino's has experienced an unbelievable 30 quarters in a row of same-store sales growth while most other pizza giants have either stayed stagnant or increased profits marginally.
Taking risks
When the going gets tough, Domino's does not try to 'ride it out' but go all in. When Domino's faced what the pizza industry deemed as an 'insurmountable obstacle', they did not just introduce a new dish or remodel their restaurants, but instead, reinvented their company's branding.
All of their ideas including the candid advertisements, the new pizza recipes, and even the new CEO could have ended in a disaster for the company, but with great strategy and leadership, Domino's was able to take the plunge and bring forth real success.
Patrick Doyle, the CEO who left behind this successful legacy, was all about taking risks. During an interview, Doyle went on to say that companies should spend more time encouraging their employees to take risks.
Doyle calls it his 'absurdly simple strategy': get people together and motivate them to think big, even if that means taking 'absurd' risks. 
Decisions and ideas were not made using a top-down hierarchical structure. Instead, company employees, everyone from the pizza driver to the CEO, are encouraged to constantly brainstorm ideas for the company's success.
Many people believe that this unique culture of transparency in their teamwork and with their customers is what led to Domino's rising share prices, which have even surpassed Amazon.
Domino's builds its brand around tech
Domino's does not just entice customers to walk in store for awesome pizza, they have also upped their tech game over the years.
In 2008, the restaurant chain introduced an app that allowed customers to track and monitor where their pizza was. Customers were notified when their pizza was made, when it went into the oven, and when it was out for delivery.
This allowed impatient customers to be a part of the pizza process even as they were watching a sports game in their living room. Contrast this with Pizza Hut, a company that was still trying to get customers to sit in for pizza, and you can see Domino's had a better strategy to beat out their competition.
The company's focus on technology did not stop there. Doyle introduced the DXP which was a Domino's delivery van that now included a heated oven to keep pizzas warm until it reached a customer's doorstep. Even though there are only 150 of these vans in use at the moment, pizza fans were excited with this idea. 
Domino's leads the pizza delivery market because it introduced a focus on delivery tech. Domino's is currently testing a self-driving pizza delivery car where customers can walk up to the car to get their pizza. Customers will have to enter the last 4 digits of the phone number they used to place the order and this will unlock the delivery window, which will allow them to pick up their pizza with no driver necessary.
This new technology means unlimited and unpaid delivery. The 30 minute promise may be back on the menu.
Domino's is also testing another recent development in technology. Delivery drones are being tested in the town of Whangaparaoa in New Zealand. 
The company recently announced that it delivered its first pizza via drone and customers will have the option to opt-in for this feature online or through the company app.
While the drone service is only available for orders placed within a radius of 1.5km of the Whangaparaoa store, Domino's plans on making this feature available to stores across New Zealand. This means that your food could get to you faster and via air if you are lucky enough to live in this small town. While this has not rolled out in other countries yet due to various regulations and rules, Domino's plans on expanding it in the future.
In 2014, Domino's introduced voice ordering on their apps and was the first pizza company to do so. The voice ordering is done through Domino's virtual assistant Dom and has received over half a million orders since its release.
Two years later, Domino's launched what they called '0 click ordering', which is when you simply open the app and your favorite pizza is automatically ordered.
Unlike other pizza apps, Domino's made it a point to learn as much as they could about every customer, starting with their favorite pizza and ending with their preferred payment gateway. The customer's data is then stored in a user's 'pizza profile'. This has made the process of ordering a Domino's pizza easier for the customer.
The company has even created programs to incite even more customer loyalty. The pizza chain launched a wedding registry for pizza-loving couples and in 2017, Domino's worked with Gugu Guru to create a pizza-themed baby registry.
This digital domination did Domino's proud and customers loved it. While other pizza companies focused on advertisements and worked their tech around it, Domino's made their advertisements about the new tech they were introducing to customers. 
This paid off big time for Domino's in a business where customers want to order in and eat at home.  The percentage of app orders shot up and the company profited. 
Mobile sales now account for more than 50% of all Domino's deliveries.
This focus on tech has also allowed Domino's to test their products. Domino's now has the payment preferences, order preferences and location of more than 50% of their customers! This is a boatload of data that the company can use every time it tests a new meal or adds a new feature.
Domino's is honing in on the growing delivery market. Almost all of their new innovations is delivery-related and almost every new feature has managed to get their customers excited. 
Domino's has even offered a 20% off for all deliveries past 9 PM since the largest number of sales come in after 9 PM. 
The discounted rate for this prime time is as smart as any of their other ideas: it lures away their competitor's customers, adding up to a large number of sales that far outweigh the money lost in the discount.
With 65% of the restaurant chain's orders coming through digital channels, Doyle's focus on tech has gone a long way.
You can also order your Domino's pizza with delivery insurance, a new policy that allows customers to get a whole new pizza if their delivery was not what they expected. 
Even Rich Allison, the current CEO who took over the role in 2018, is as tech-focused as Doyle was. In 2019, Domino's introduced AI to their loyalty program, and users can now simply take a picture of their pizza to get loyalty points.
Donald Trung Quoc Don  © CC BY-SA 4.0 International
The Fortressing Strategy 
With delivery apps offering free delivery and discounts, pizza companies cannot keep up. While Domino's delivers their own pizza, apps like Uber Eats and GrubHub have signed deals with competitors like Pizza Hut.
Domino's current CEO Rich Allison believes that this unprofitable method of delivering pizzas is going to go through a change soon. Stifel analyst Chris O'Cull describes third party food apps as the fox in the henhouse since restaurants risk lowering the number of in-house customers and ruining themselves by paying these apps fees they cannot afford.
Allison agrees and has come up with a strategy to profit on the change they believe is coming to the delivery market, which they have deemed the 'shakeout'.
Allison says that restaurants delivering through these apps are pricing 'below the cost to serve' and the discounts and free delivery options that competitors like Pizza Hut are offering through these third-party apps are only enabled by what he calls 'investor subsidy'. 
According to him, this won't last long.
The restaurant chain's plan is to capitalize on the moment it all comes crashing down and Allison believes that the crash is inevitable since these discounts are not sustainable.
In response, Domino's uses a fortressing technique involving opening multiple stores in the same vicinity so that the delivery area becomes more manageable and this will, in turn, shrink delivery costs since the distance will be shorter and driver's tips will increase.
The fortressing strategy also means that more customers will use the carryout service. This is more profitable for the restaurant than delivery since there are fewer costs involved.
In Las Vegas, for example, a franchisee owner saw a $42,000 increase in average annual sales per store once he went from having three to four stores.
Fortressing is not just profitable for Domino's. It is also profitable for the hundreds of franchise owners that Domino's works through. This is because closer proximity to customers is only going to mean better overall service as the Las Vegas example proved.
A large number of stores in the same vicinity will allow Domino's to maintain discounted items and give their customers the prices they want because of value at scale. Essentially, more restaurants in the same location allows Domino's to price food at a lower cost, which means more customers.
Allison believes that this strategy will pay off in the future when competitors like Pizza Hut pass the delivery cost back to the customer and inevitably stop the discounts they will no longer be able to give. 
While in the short-term they may lose profit, the restaurant chain will benefit in the long run, and investors seem to agree with Domino's long-term view.
One of the key factors contributing to Domino's enviable share rate is this view of the delivery market that Allison has talked about with investors.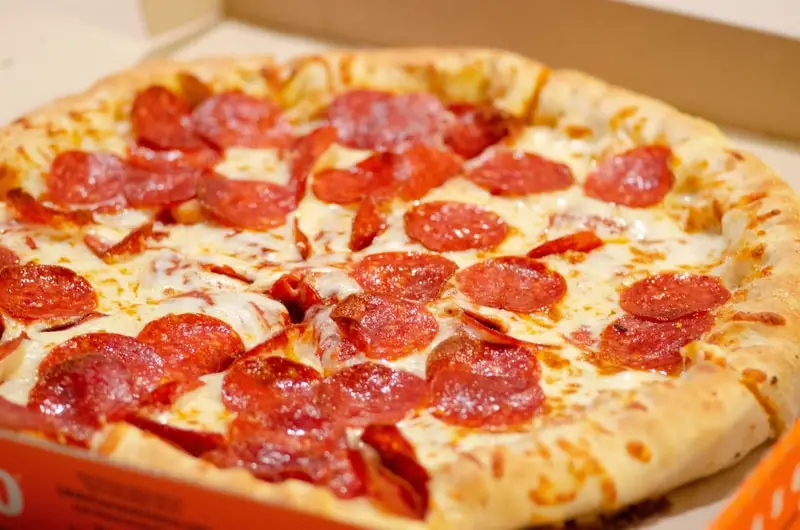 Key Takeaways
Domino's has succeeded in creating a positive experience for the customer from beginning to end. Whether that is making the customer feel heard or creating more convenience for them, Domino's has become the pizza chain that has won their customers back. Domino's has used the very areas where other pizza companies have deemed insignificant and brushed aside, and have won the pizza wars as a result. Without compromising on pizza quality, Domino's has used strategies that focus on unbeatable deals and new tech features that have won the approval and loyalty of their customer base.