Get Weekly Updates to Your Inbox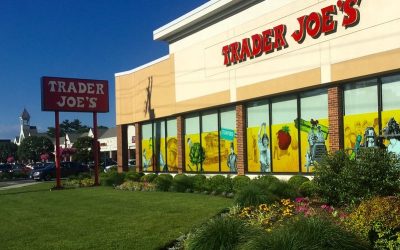 Image by Mike Mozart (CC BY 2.0) Recent decades saw the decline and eventual closure of brick-and-mortar giants like Toys-R-Us, Fortunoff, and Payless. Many more stores with a physical presence are facing a retail apocalypse as online competition from behemoths...
Image by Mike Mozart (CC BY 2.0) Recent decades saw the decline and...
It is pretty clear that hands down, Domino's is dominating the pizza game....
We live in an era of unprecedented technological advancement. Almost every...
A few years ago when Subway was annihilating its competitors with cheap...
Featured Story
Small Businesses In 2019: Growth, Statistics, And More
30.2 million small businesses keep the economy going strong. Small business owners face unique challenges, and long-term success is somewhat unpredictable.
As of 2019, small business trends show that business growth is steady. Thorough planning and knowledge of small business trends can help owners boost their chances of success.
If you're an aspiring small business owner, you should stay up-to-date on these trends. The compilation of 13 statistics below gives an insight into small business finances, success, failures, and more.
1. Small businesses account for nearly ½ of private-sector employment.
For several years, small businesses have employed about ½  of the U.S. workforce. Reports from the Small Business Administration show that:
In 2017, small businesses accounted for 47.5% of private-sector employees.
In 2012, small businesses accounted for 49.2% of private-sector employment.
In 2014, small businesses employed 48.3% of private-sector employees.
There have been minor fluctuations in this trend based on this data. Despite the small decline, small businesses accounted for the employment of 58.9 million people in 2017.
A Message From Our Editor
This blog has been a long-time obsession of mine. The team at Alabrava strives to bring cream-of-the-crop articles on business, investment, tech, and finance to our readers.  Call it  a desire to be the best and challenge the status quo, but we want our readers to feel satisfied with our content. No fillers or fluff, just rich and in-depth articles with meaty substance.  
That being said, we value original content  written by authors who carry unique, edgy, and challenging perspectives on these sectors.  Bring your best to the dinner table and you can be sure we'll make room for you.