Every single pixel is a website marked in time. Sold for a dollar, these web designers are a part of Internet History.
The Million Dollar Homepage Was Made by
Alex Tew, born in 1984, is a 38-year-old British entrepreneur, who paid his way through university by selling 1 million pixels of internet ad space for $1 in 2005. Every ad space on The Million Dollar Homepage was sold within five months.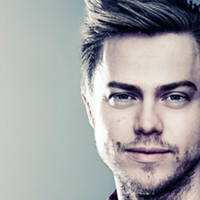 In late 2008, Alex Tew went on to make the headline-breaking Flash game Sock and Awe, and in 2012, launched Calm, the meditation app. As co-founder and executive chairman of Calm, Alex Tew continues to create innovative ideas with information technology.
"The first time I met Alex was at an event where he was surrounded by journalists, entrepreneurs and investors all keen to learn how he created the Million Dollar Home Page phenomenon. Despite the scrum around him he remained calm and friendly while finding time to chat to everyone.

Underneath his modest exterior Alex is a whip smart entrepreneur that is always working on amazing new projects to keep everyone on their toes."

Michael Acton Smith, Co-founder of Calm and Mind Candy, creator of Moshi Monsters
How Was The Million Dollar Homepage Born?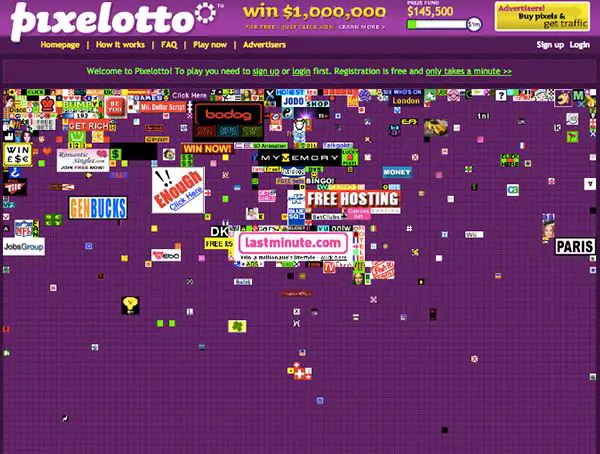 Late one night in August of 2005, Alex Tew lay in bed with a notepad. Brainstorming cheap things that he could sell a million of, Alex Tew jotted down dozens of ideas. Then came the word: pixel.
A beatboxer with two years' experience, Alex Tew had been broke. With $50 dollars for a domain, some addons, and two days' work, the Million-Dollar-Homepage-Get-Rich-Quick scheme was born.
As long as it wasn't graphic nudity, for a minimum of $100, an advertiser could buy a 10 x 10 grid of pixels and display their image of choice, complete with a hyperlink.
On a cold afternoon in January 2006, 21-year-old Alex Tew sat at his desk in Wilshire, England. He was about to sell the last pixel space. $999,999 USD + 1.
Two weeks later, the website story was on the BBC and The Guardian.
"The site made $3k that day. I was like, 'Holy crap'. I just made this out of thin air.

It felt like Monopoly Money."

Alex Tew, 2006
One month later, Alex Tew brought in another $250,000 and was receiving 65k website visits per day.
By the end of October, Alex Tew had made $500,000 from more than 1,400 advertisers.
Come New Year's Eve, 999k pixels had been purchased.
Alew Tew auctioned off the last 1,000 pixels on eBay.
"In 4 months, I went from living at home with my parents to being a millionaire.

It was a get-rich-quick-scheme that actually worked."

Alex Tew
There's Another Page on the Blockchain
And, it isn't over yet. Su Entriken and William Entriken pay homage to Alex Tew with the Million-Dollar-Homepage, the Blockchain Edition. For 0.5 Ethereum (ETH), you can do the same thing on the Ethereum network, own a piece of digital history. The only difference here is if you lose your password, you have lost your square forever.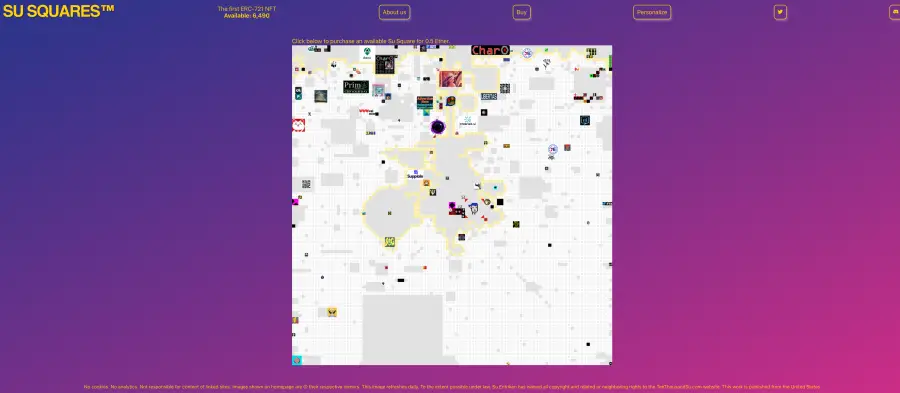 What happens if I lose access to my Square, can you get it back for me?


"No. We do not have access to purchased Su Squares. This is enforced by the blockchain. We don't have any way to get it back. And the fact that we can't get it back is publicly knowable by inspecting our Su Squares smart contract on the blockchain."

https://tenthousandsu.com/
Conclusion
From brainstormed scribbled notes on paper, to a steamroll of events, Alex Tew proved that an idea can come from anywhere. Dream big! You never know, with a few skills and some work, your ideas might become a million dollars.