Patagonia is a retailer that sells gear for outdoor sports and iconic clothing worn not just by outdoor enthusiasts, but by finance and tech bros alike. Despite the brand's popularity, it may be most known for its ridiculously unconventional company culture.
They donate 1% of all sales to environmental groups. They have a team of employees driving around to repair clothing instead of buying from them again. They ran an ad titled "Don't Buy This Jacket."
Despite their focus on environmental causes and anti-consumerism, sales are stronger than ever with an estimated 1 billion made a year with over 3,000 happy employees around the world.
In this case study, we look at how to build a billion-dollar company while saving the planet.
---
What is Patagonia?
In 1957, the 18-year-old version of Yvon Chouinard bought a 138-pound anvil, a used coal forge, and blacksmithing tools. Using an old harvesting blade and old-fashioned inspiration from a Swiss climber, teenage Yvon Chouinard started a billion-dollar enterprise from the trunk of his car and a tin shed in his parent's backyard — canned cat food was on Patagonia's early cafeteria menu.
The 1960s to the 2000s represent 40 years of growth in $1.50 to billion-dollar increments under the Patagonia brand, year over year. During 2017-2018, their annual gross revenue growth curve stuck close to an astonishing 5% in a time when people were supposed to stay quarantined.
Patagonia Works operates as an umbrella company streamlining partnerships, HR, accounting, and legal services for its affiliates. To date, the Patagonia brand has contributed over $116 million dollars in environmental aid to agencies around the world (Patagonia Works, Annual Benefit Corporation Report, 2021).
A staggering 450 employees work daily to protect our planet, creating and supervising the execution of grants to the appropriate environmental agencies.
Today, the Patagonia Incorporated offices resemble an environmentally friendly college dorm/recycling center where the 2,730 employees all love nature and the range of healthy activities it houses. Solar systems outline a modern campus as wet suits dry on the roofs of Patagonia staff cars. The Patagonia Works site is a five-acre property a few minutes from the surf. If you can spot an employee at Patagonia who doesn't like getting outdoors, congratulations! You've found a unicorn.
Patagonia has hundreds of stores in 10+ countries across 5 continents as well as factories in 16 countries. Every facility centers around environmentally sound practices in six critical human impact categories: gear, apparel, food, water, energy, and waste. 
All leaders and CEOs of Patagonia have spent considerable amounts of time in the great outdoors over the last 70 years. For the current CEO of Patagonia Works Ryan Gellert, mountain climbing has "defined pretty much everything about my life for the past 25 years."
Through interlacing die-hard environmental virtues, Yvon Chouinard built a $1 billion-dollar empire as one of the best examples to see how to build an internationally renowned brand around a lifestyle you love.
What's Special about the Patagonia Office(s)?
Patagonia employees are hired for their independence. "Ant colonies don't have bosses. Everybody knows what their job is and they get their job done," says Chouinard. Psychologists who have studied Patagonia's work culture have told Yvon Chouinard that his employees "are so independent they are unemployable anywhere else." With the freedom to set their work life around their outdoor passions in nature, the founder and original creator of Patagonia's work culture has entitled his manifesto, Let My People Go Surfing: The Education of a Reluctant Businessman.
Daycare Since 1983
The human brain grows more between birth and five years of age than at any other point in a person's life. In fact, at three years old, a person has developed approximately 80% of their brain matter for the rest of their adult life. For every parent who's an avid lover of outdoor activities and supports the development of their young, childcare at work leads to more productive, protective measures in the way people approach and handle work.
Over the past 39 years, onsite daycare with a devoted childcare department is a regular fiscal commitment. Self-reported at over 70% of the Patagonian workforce as women, Yvon Chouinard has created sustainable centers where people integrate their kids (family) and work (supporting family) seamlessly.
Build a Company Culture
More than 9,000 applicants sought 16 coveted internships at Patagonia offices in 2019. People young and old, as consumers and employees gravitate towards two very clear factors in what set Patagonia apart: quality and values.
With a shift in preference for work/life balance, Gen-Z and Millenials seeking work tend to seek places with values and real impact. With annual sales on track to exceed $1 billion, Patagonia products bespeak long-lasting durability and values behind their operations.
As a result of creating practically better products and combined with real values people can get behind, talented team members help build the billion-dollar enterprise. Consumers truly enjoy a good product that lasts through wear and tear…excellently. As independent staff members build out their schedules with the goal to get the job done, the infrastructure of a solid company grows beneath you.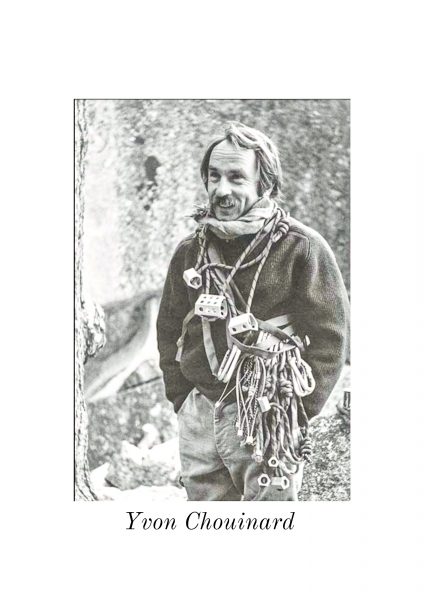 ---
Find a Need and Fill It
For Yvon Chouinard, Patagonia started by going after falcons.
The Southern California Falconry Club of Southern Califonia trained hawks and falcons for hunting. Don Prentice, one of the club leaders, taught Yvon and his friends how to rappel down the cliffs to the crevices where falcons made their homes. Yvon and his friends loved scrabbling up and down the mountain faces so much that they started boarding freight trains to the sandstone cliffs of Stoney Point, San Fernando Valley.
In the American 1950s – 1960s, young Yvon Chouinard traveled through California living and breathing mountain climbing. The growing community of climbers and outdoor enthusiasts made for welcome outings in the pristine national parks of the United States.
The only pitons available at that time were made of soft iron, placed once to secure safety ropes, then left in the rock. But in Yosemite, climbers go for days on end, placing their pitons hundreds of times throughout their climbs.
Yvon Chouinard, after meeting John Salathé, a Swiss climber who had made hard-iron pitons out of Model A axles, decided to make his own reusable hard-iron pitons. Using Chouinard's first pitons, mountain climbers could reduce their overall load weight, reuse their pitons, and leave a clean climbing trail after they've reached the peak.
If you were a climber in need of reusable pitons, you could buy one for $1.50 (about $15 today).
Yvon Chouinard eventually taught himself to make two chrome-molybdenum steel pitons in one hour, effectively creating a $30/hour job for himself directly from his love of the outdoors.

As orders began to grow and Yvon Chouinard integrated life and work, he built a small tin workshop in his parent's backyard in Burbank, California. On surfing days up the California coast at Big Sur and San Diego, Yvon Chouinard would simply place his anvil in the sand after a surf session. With a chisel and hammer, Yvon Chouinard would cut up the pieces he needed to complete later at the shop with the forge.
Over his quest to find the best climbs, the best experiences for a young man in 1960s America, Yvon Chouinard forged mountain climbing pitons during winter. During spring, Yvon Chouinard spent his time gallivanting with the nature community in Yosemite. In summers, you could find him climbing the mountains of the U.S, Canada, and even the Alps.
---
Trust in the Right People
Rose Marcario, Patagonia Veteran Ceo of 12 Years
Yvon Chouinard has always understood the practicality of women's choices and decision-making. It was Yvon Chouinard's mother's idea to move from Maine to the temperate climate of California to improve his father's asthma. Yvon self-reportedly fell in love with his wife after watching her rip off the license plate of Yosemite litterers to report them to Yosemite park rangers. Rose Marcario quadrupled Patagonia's revenue in her tenure and simultaneously contributed to more grassroots environmental campaigns than any other Patagonia CEO in the history of the company. Finally, as Yvon Chouinard was brought up surrounded by women and continued to surround himself with them by preference, Yvon Chouinard only trusts women to hire people at Patagonia (The Newyorker, 2021).
It was Rose Marcario that pointed out that rampant consumerism wasn't ideally attractive to younger generations. As CEO for over 12 years, Rose Marcario shaped Patagonia into much of what it is today.
---
Ryan Gellert is an avid mountaineer and skier who has spent his career at outdoor retailers, including Black Diamond (Yvon Chouinard's original company bought by its own employees amidst bankruptcy). Ryan Gellert has a decades-long track record of social and environmental activism, making him perfect to lead one of the most politically engaged corporations in history. With a business and law degree, Ryan Gellert heads Patagonia's operations in Europe, the Middle East, and Asia.
Patagonia was one of the first U.S. retailers to shut its stores at the onset of the pandemic and Rose Marcario stepped down as CEO without naming a successor. Ryan Gellert assumed leadership of operations at a time when the company structure was being reorganized and their environmental direction was in question. However, after two years of taking leadership, Ryan Gellert has become a public figure in environmentalism, representing a company with over $1 billion in annual sales.
---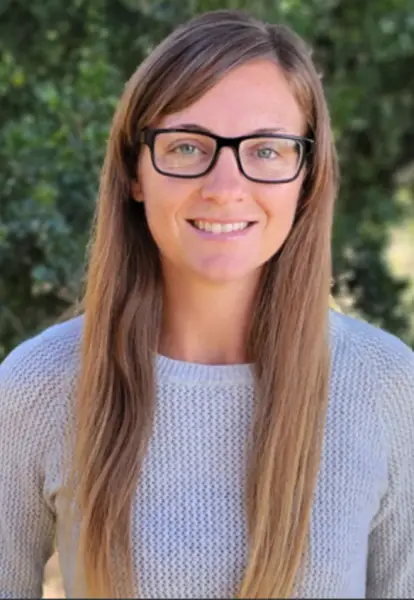 Jenna Johnson, the new head of Patagonia, Inc.
Jenna Johnson is a lanky rock climber with the sheer responsibility of managing the business direction of Patagonia Inc in all things apparel & gear. With an impactful voice in how environmentalism impacts Patagonian values, Jenna Johnson rose from vice president of technical outdoor products. Hands-on experience in building products from trail running to surfing, climbing, and snowboarding helps make for clear decision-making at Patagonia Inc.
Furthermore, her biggest goal is to continue to align the creation of these products with the company's mission.
"We're in the business of saving the planet."

Patagonia Mission Statement
Earlier this year, Jenna Johnson, Patagonia Inc's President, met with Vice President of the United States Kamela Harris at the White House as a leading corporate leader to discuss the impacts and necessities of improvements to childcare.
Passionate, focused, and impactful people in your team will help you build an organization that grows on even after your tenure as leader is over.
---
Prove Your Core Values
"The best thing you can do for the planet as far as clothing goes is to buy used clothes and wear them until you just can't wear them anymore."

Yvon Chouinard
As a retailer, what company in their right mind devotes funds to focus on recycling old products instead of working towards the consumer buying the newest line?
In April 2017, Patagonia announced that merchandise in decent condition can be returned for new merchandise credits. The used merchandise is cleaned, repaired, and sold on its "Worn Wear" website. In 2019, it launched a program named ReCrafted that creates and sells clothing made from scraps of fabric coming from used Patagonia gear. Over a hundred thousand items have been purchased to date, proving that Patagonia's core value of creating sustainably is backed up by its practices.
Protect Your Core Values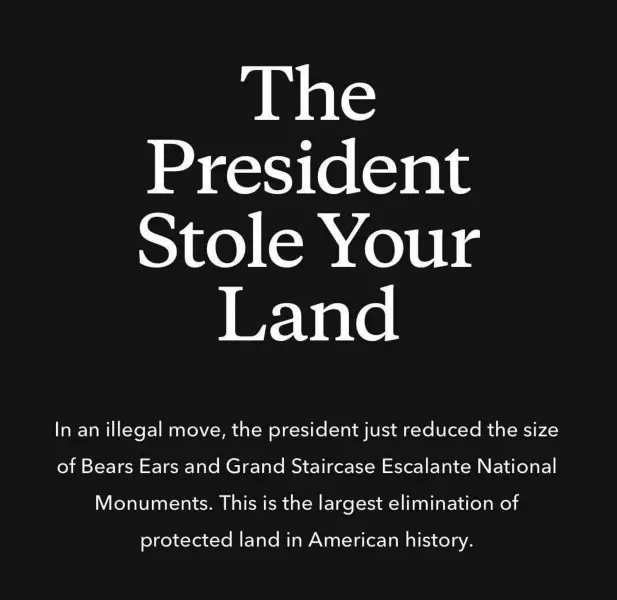 On December 6, 2017, Patagonia sued the United States Government and President Donald Trump for the legal interpretation of the clause used to reduce the Bears Ears National Monument to a fraction of its original protected state. Unafraid to risk governmental lash back from the Trump Administration, then-CEO Rose Marcario contended that the Antiquities Act of 1906 limits a president's power to reverse a prior president's monument designations.
"By eliminating so much of the Bears Ears National Monument, the President is putting over a million acres of land at risk for permanent destruction, and we aren't going to just stand by.

Protecting public lands is a core tenet of our mission and vitally important to our industry, and we feel we need to do everything in our power to protect this special place."

Rose Marcario, Patagonia CEO during Bear Ears National Monument Reduction
The Bears Ears National Monument, created by President Barack Obama shortly before he left office, was restored to 1.36 million acres, and the Grand Staircase was restored to 1.87 million acres by President Joe Biden.
---
Include Your Customers in Your Mission
In 2016, an aspiring Patagonia employee had the completely outside-the-box idea to donate Patagonia's Black Friday profits to protect the environment. Not just a share of the day's revenue, but the ENTIRE revenue generated on Black Friday went to hundreds of grassroots environmental organizations.
At Patagonia, it's ideas like this that get taken up the chain of leadership and within a few days, Patagonia had promised their unconventional campaign on social media. With the promise of helping the planet with every purchase, Patagonia included all of its customers in its mission to protect the planet.
Patagonia ended up donating over $10,000,000 from 2016 Black Friday sales. "It led to 60% new customers. 60%. It was one of the best business things we'd ever done," said Yvon Chouinard of Black Friday donations. Each new customer represents potential lifetime value (LTV) as a Patagonia customer.
Create a Network of Like-Minded Businesses
For the last 37 years, Patagonia Works, Patagonia Inc, and affiliates have donated 1% of gross sales or 10% of net profit, whichever is greater. Every fund recipient protects the environment in some shape or form.
Consider for a moment the value of partnerships between businesses driven by similar passions. From raw material sourcing to sharing distribution costs, there are true monetary savings & potential revenue in collaborating with businesses with like-minded goals.
---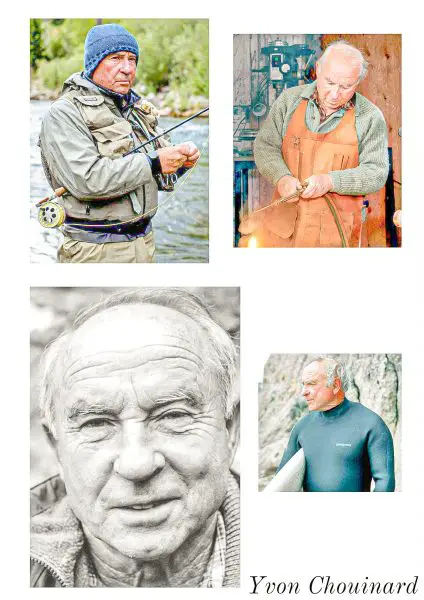 Yvon Chouinard Gives Away Patagonia
As of September 14th, 2022, Yvon Chouinard has donated the Chouinard family's block of voting stock (2% of all shares) to Patagonia Purpose Trust. The trust was formed explicitly for Yvon to hand over all ownership in his name. Patagonia Purpose Trust is a panel of family members and their closest advisers who will continue to play a role in approving the company's big decisions to oversee the donation of profits to environmental organizations.
The rest of the Chouinard family's shares are going to the Holdfast Collective, a nonprofit that "will use every dollar received to fight the environmental crisis, protect nature and biodiversity, and support thriving communities, as quickly as possible."