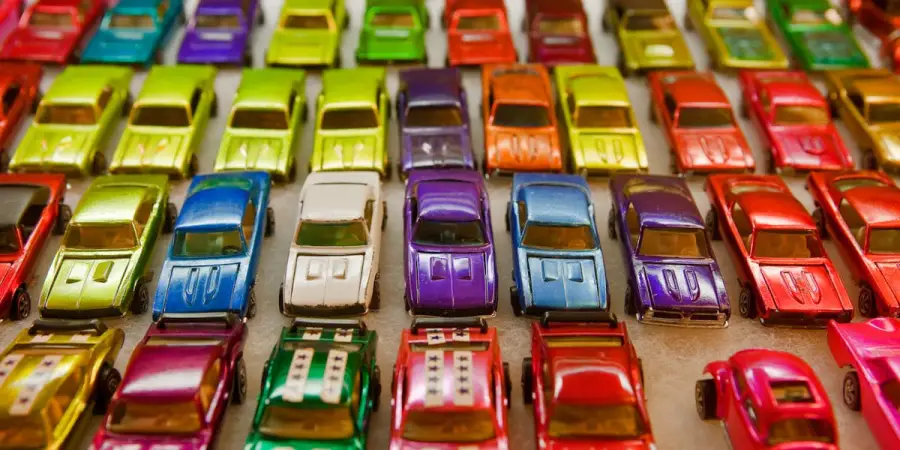 Popular culture has always been a cornerstone in modern-day society as it has seeped into many aspects of everyday life. It influenced consumers' thoughts on certain subjects, the media surrounding it, and cultures around the globe. While some of its trends fell into insignificance, some managed to transcend the boundaries of time and stayed relevant for decades as collectors preserve products as a hobby, to study, or for memory's sake.
Many forms of antiques, ranging from toys to technologies, were kept to this day, including Hot Wheels.
Despite being more than half a decade old, the Hot Wheels collectors fandom has an active fanbase, comprising not only children but enthusiasts. Children enjoyed Hot Wheels because of its iconic characteristics, such as its bright colors. On the other hand, collectors are attracted because of its rich history, scarcity, and value. The 1969 Pink VW Beach Bomb, one of the most valuable Hot Wheels, could be worth more than $150,000.
Hot Wheels in a Nutshell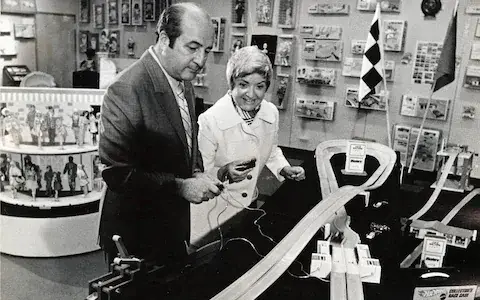 In the 60s, Elliot Handler, a co-founder of Mattel Incorporated, developed a new brand of toy cars for his company. Handler's purpose was to redesign 'vehicle-play'. Furthermore, Hot-rods — a series of American cars modified for good ol' downtown cruising — were popular and Handler has a passion for Matchbox cars. During testing Handler exclaimed, "Those are some hot wheels!"
Hot Wheels was born. And thus, Hot Wheels was established in 1968 with their inaugural series, Sweet 16.
Swiftly, Hot Wheels became a household name as popularity skyrocketed from its signature characteristics.
The vibrant colors of the cars, combined with customizable parts made Hot Wheels attractive to the younger demographic. The ever-growing selection of the Hot Wheels series and its variants is endless. Furthermore, the suspension of the Hot Wheels made sliding and fidgeting a remarkable experience. Mattel began providing flexible racetracks and even boxes for storage, and the consumers rampantly ate them up.
Hot Wheels cars just felt good in your hands.
In its first year, 16 million Hot Wheels were sold, and Mattel Incorporated created more than 800 models and 11,000 variations.
Even after Handler passed away in 2011, his legacy remained an all-time favorite to the newer generation as social media bloomed ever since the early 2000s. Young entertainers such as toy reviewers included Hot Wheels in their content on Youtube, and Hot Wheels continues to retain free advertising. A real desire to own one's very own Hot Wheels car is generated in the viewers (other kids watching other kids play with toys).
In 2022, Mattel Incorporated generated over $1 billion from Hot Wheels.
Why are They Valuable?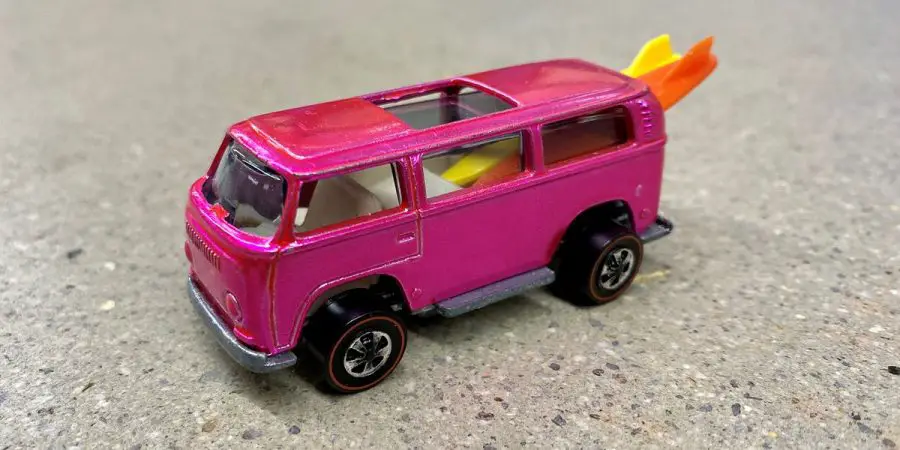 As Hot Wheels solidified itself in pop culture, many have preserved older models as their production stopped and many were lost through the tests of time. The Redline collection is what many collectors considered to be the most precious. Iconic by the red line on their wheels, Redlines were produced in the first ten years of operation.

Some Hot Wheels were sold in limited quantities to engage customers. The Treasure Hunt, otherwise abbreviated as T-Hunt, was a selection of Hot Wheels starting in 1995, advertised to produce 10,000 special pieces and scattered across the globe. Moreover, Mattel Incorporated introduced Super Treasure Hunt in 2012…under even scarcer conditions. As Treasure Hunt's runs concluded, their values skyrocketed, especially older models.
Prominent Figures
Kevin Feeley
When his grandfather, Larry Feeley, gifted him a Thundershift 500, Kevin Feeley found a love for Hot Wheels. After Kevin Feeley graduated from university, he set his eyes on collecting every piece of toy Mattel has to offer. As of August 2022, his collection holds more than 30,000 Hot Wheels, ranging from the Redlines to the newest additions.
Kevin is proudest of his Drag Busses and employee-only collections. His searches for his next addition include sifting through stores, networking at conventions, trading with fellow enthusiasts, or hunting online. The prices of his new Hot Wheels can range from a dollar to more than a thousand. Despite having a large pile of Hot Wheels, Kevin has less than 12 duplicates and about 20 missing models in the history of Hot Wheels production.
Peter Kistler, prior president of the Rocky Mountain Hot Wheeler, a local Hot Wheel club, shared his admiration.
Along the way, you go from 'Oh, it's a toy' to really appreciating that [Hot Wheels] are a cross section of time.

You get to see a car from 100 years ago and even how things were designed 50 years ago.

When you start looking at the details, it's really quite fascinating.

Kevin Feeley on why he collects Hot Wheels
Feeley's purpose in collecting Hot Wheels is to reignite the passion of collecting Hot Wheels of the younger generation and bring new blood to the Rocky Mountain Hot Wheeler's Club.
Who is Bruce Pascal?
When Bruce Pascal was introduced into the world of Hot Wheels by his parents, the 7-year-old was hooked. In 2022, Pascal's collection was worth more than $1 million as there were more than 35,000 models. Pascal owns a 1969 Pink VW Beach Bomb, valued at $150,000. Only 144 prototypes were created and as of 2021, there are approximately 50 in existence. In 1969, another model of the 'Beach Bomb' was sold to the public, but this version had the surfboard on the side as opposed to sticking out the back.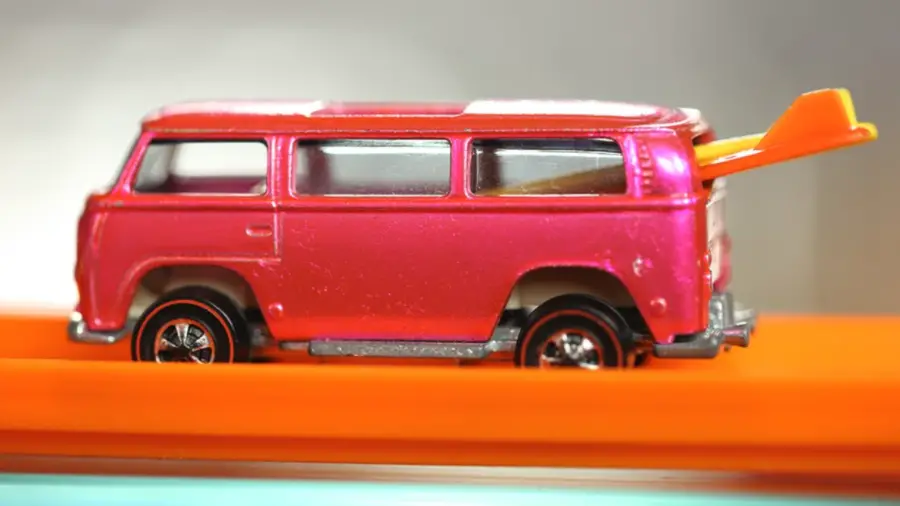 Pascal's collection doesn't only revolve around Hot Wheels as he also gathers model sketches, spare parts, and even storage solutions manufactured by Mattel. When Pascal was renovating his home, he even requested his architect to design his office to be Mattel-centric, with orange and blue walls, and retro decorations.
My dream one day would be to build a museum to talk about the greatest boy's toy of all time, and I wouldn't mind spliting it up with other collectors with the Barbie doll.

Bruce Pascal on his purpose of collecting Hot Wheels
Pascal embarked on his collector's journey as his goal is to one day establish a museum dedicated to Mattel and its products. Pascal found his joy in collecting, curating, and retelling his story to the next generations.
Sheri Abbey, Hot Wheels Collector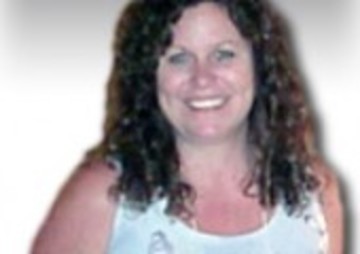 In 1995, Abbey received her first Hot Wheels, a classic model Radio Flyer Wagon from a swap meet. She is passionate about cars and engines like her parents, who owned a body shop and occasionally raced. Abbey found herself collecting Hot Wheels passionately after her first collection.
You could make them into anything you can imagine. That's when your artistry just takes over.

Sheri Abbey on the customization of Hot Wheels
Unlike most collectors, Abbey is fond of customizing her Hot Wheels rather than preserving them in minted condition. She has worked on many models, ranging from the simplest to the most eloquent. One of Abbey's best works is a McDonald's Studebaker that Abbey turned into a Dragster. After her works became popular, Mattel noticed.
Abbey was then invited to a Hot Wheels customization event in Japan with Mattel's support. In 2009, Abbey was inducted into the Diecast Hall of Fame, an annual award ceremony for anything model-car-related, as a keen customizer.
Stay hot, Hot Wheels.