Amazon opened its virtual doors in 1995, promoting itself as "Earth's Biggest Bookstore." Selling books online was a new concept that took a while to catch on with the public, but it proved to be a winning strategy. By 1997, Amazon's book selection comprised over 2.5 million titles. Sales soared to $148 million, and its customer base grew to 1.5 million in 150 countries during that time. This was a feat only possible thanks to the emergence of the world wide web and Amazon's lack of brick-and-mortar storefronts. 
Today, the "Earth's Biggest Bookstore" might as well itself the "Earth's Biggest Store" for its multitude of product and service offerings and branded items. Earning $87.44 billion in just the fourth quarter of 2019, its diversification has given it the capital to make it a convenient place to buy just about anything. And its sheer size has allowed it to develop a supreme customer buying experience whose one-stop-shop convenience outranks what any other online or brick-and-mortar bookstore offers. 
Despite its exponential growth and diverse inventory, one of Amazon's top priorities continues to be its original focus—bookselling. The Wall Street Journal reports Amazon captures 72 percent of adult new book sales online and 49 percent of all new book sales by units. Another source indicates the company also has three-quarters of publishers' ebook sales. 
We'll take a look at why amazon rose to prominence in the book industry and how its decisions had a far-reaching impact on traditional book publishing. In the process, we'll see other book stores got right or wrong in their fight for survival.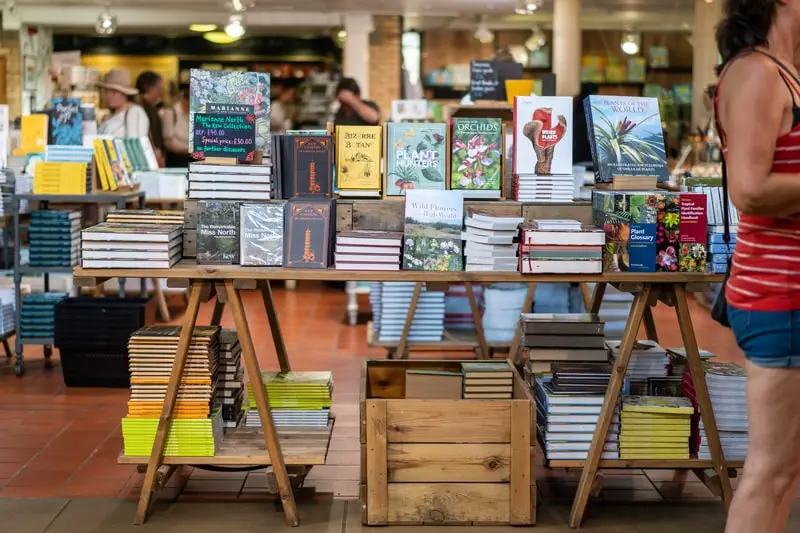 Creation of a Digital Storefront
 
At the time Amazon opened, selling books online was still a foreign concept, especially since the internet was still an emerging technology. Today almost two billion people are internet users, but back in 1995, that number was less than 40 million. 
Taking a risk and being first to market was how Amazon was able to get its foot in the door in an industry crowded by established giants. And because books were stored in warehouses, they could offer an expansive selection for a fraction of the operating costs that burdened physical bookstores. 
Stores like Borders and Half Price Books, had been around for decades, even more than a century, as was the case with Barnes and Noble. But none of them were as quick as Amazon to see the potential of expanding book sales from purely an in-store experience to one that was complemented by an online presence. 
Borders, for instance, had a reputation of offering tens of thousands of books in-store at a time when other independent bookstores could only afford to stock a small percentage of that. They also had one of the best inventory systems that optimized and even predicted what customers would purchase. Happy with their existing business model, it was only after Amazon had caught on and was evolving the bookselling business that Borders started selling online. 
After Borders' initial efforts in e-retail produced short-term losses for investors, Borders decided to scrap their website and continue doing what they did best. It expanded its physical plant, refurbished its stores, and in a move they would later regret, outsourced all their online sales to Amazon. The multitude of short-sighted decisions contributed heavily to their future demise. 
Other bookstores that thrived in the 70s to early 90s, like Half Price Books, started the race when its competitors were already light years ahead. In a 2015 interview, Kent Hedtke, a then online sales manager of Half Price Books, disclosed it was only in 2007 the company started a website, and it wasn't until 2014 that all locations were finally brought online.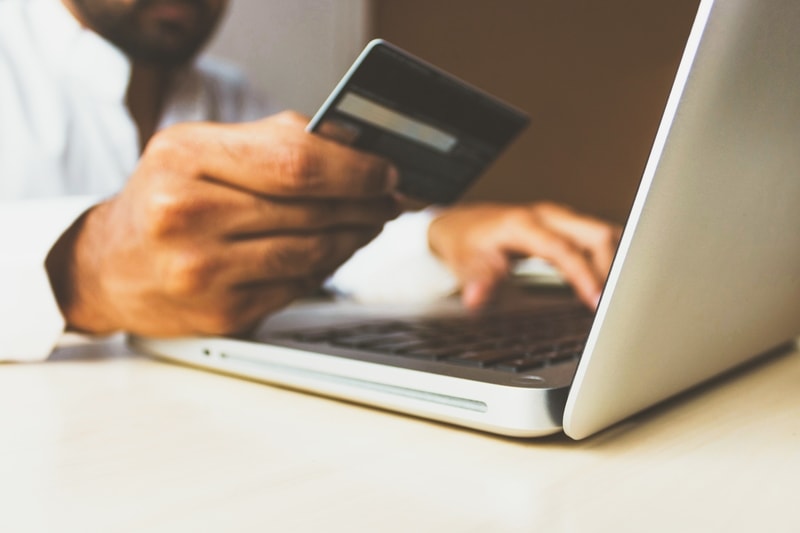 Diversification of Product Offerings
 
With unlimited amounts of space, it was easy for Amazon to branch out into offering other products and give customers a one-stop place to shop. In 1998, Amazon started offering CDs. Later that year, the company bought Junglee Corporation, a place where people could buy a range of products online, such as clothing and computers. When asked to comment about its business model shift at the time, Bezos responded, "Our focus has always been to help people find and discover things they want to buy," and that "We would rather help people discover exactly what they're looking for online." By 2000, Amazon's "Marketplace" was opened to third-party buyers and sellers for new and used products. 
But what turned out to be a genius move for an online-only company, didn't translate well for some physical bookstores who tried to offer too much. Barnes and Noble, for instance, started selling anything from yoga mats to Brookstone weighted blankets in its Nook area and other seemingly random merchandise throughout the store like toys, candles, diffuser sets, and tea and chocolates. In the kid's area, books were eclipsed by expanded toy aisles, backpacks, and school-related items.  
Barnes and Noble was seen as losing focus without adding anything of value to customers. Ultimately, the mishmash of products available at local stores, detracted from the reason customers were shopping in the store in the first place—to buy books. Borders also made the misstep of investing heavily in new CD and DVD merchandise at a time when the media industry was going digital. 
However, some bookstores were able to expand their offerings and see positive returns. Half Price Books has always sold used books, music, and movies purchased from residents, but expanded to new books based on customer requests. They also added private-label items like books, journals, calendars, and stationery to create their own wholesale business.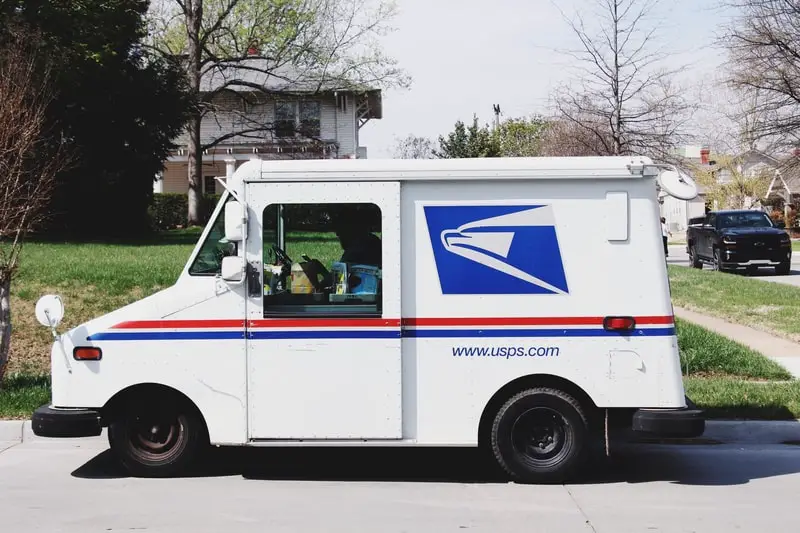 Fast and Convenient Book Delivery
 
One of the keys to Amazon's success is its constant drive to reduce lag time and cost for online orders. In 1999, they made it quick for customers to place online purchases with its "1-Click" checkout system. Then in 2002, Amazon launched "Free Super Saver Shipping," giving customers free shipping on orders above $99. In 2005, the creation of Amazon Prime significantly cut down on delivery times to just two days for Amazon Prime subscribers for a flat annual fee of $79. 
For customers who were ahead of the curve and already had an e-reader as early as 2000, buying from Amazon was even more convenient and faster then purchasing in stores. Amazon opened its first ebook store on November 13, 2000. Not only could customers instantly start reading their book, but Amazon was offering ebooks at much lower prices. An April 2001 archived Amazon page viewed from Wayback Machine shows Amazon advertising Jeffery Deaver's "The Blue Nowhere" as less than half the price of its print counterpart. 
Barnes and Noble eventually started offering in-store pick up to cut down on delivery times and bring more traffic to its stores. However, there was no clear advantage for customers over ordering from Amazon, especially since Barnes and Noble didn't have an in-store price match policy for online reservations. 
Barnes and Noble lost many customers because people would see a price online, reserve their book for local store pickup, only to find out at the cash register they had to pay the going rate for the book at that location, and not the advertised online price. Because brick-and-mortar locations have higher overheads than warehouses, book prices could be as much as 50 to 100 percent more than online. 
Customers not wanting to pay higher prices had no choice but to buy on the internet. Some would use bookstores only to preview books before placing their internet purchase. But with Amazon offering fast and free shipping with books at comparable or cheaper prices, and a hassle-free, 1-click shopping experience, a growing number of people headed to Amazon.com rather than Barnesandnoble.com to buy their books.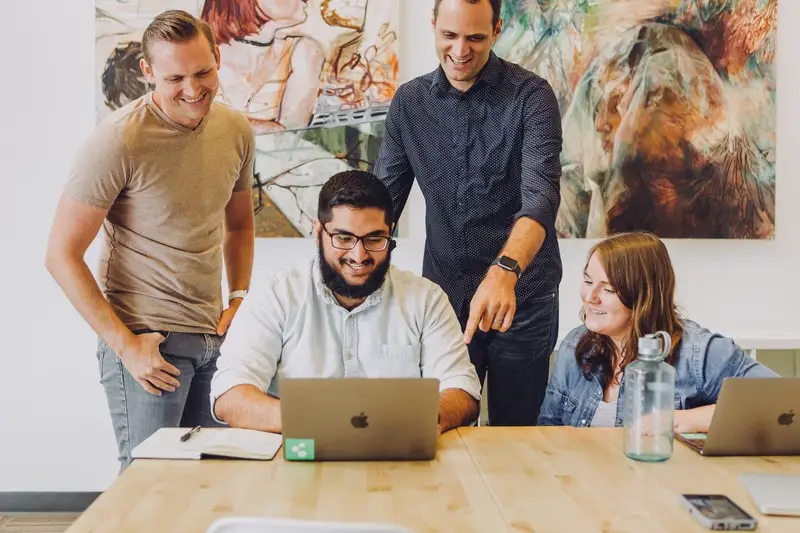 A Focus on Positive Customer Experience
 
Amazons 1-click shopping revolutionized a clunky and time-consuming online ordering process by reducing almost all of the steps down to just one click of the mouse. And because third-party sellers in Amazon's Marketplace used the same ordering system, customers could avail themselves to an expansive item selection with the same ease of ordering. 
Other popular features already mentioned like "Free Super Saver Shipping" and free two-day shipping for Prime members also drew in scores of customers who wanted their products faster or who didn't want to pay the additional shipping costs associated with other online merchants. Amazon's easy return process sealed the deal, making it a no-brainer to buy from the company for many people.
The vast majority of companies still cannot compete with Amazon's online user experience. Nonetheless, physical booksellers have made attempts to decrease barriers in the customer shopping experience. Books-A-Million, for example, was Silver Winner of 2017's Customer Engagement Awards by Retail TouchPoints for it's then-new "Concierge for Books-A-Million." The mobile associate platform lets Books-A-Million employees accomplish a variety of tasks for in-store shoppers, such as complete inventory checks for in-store, nearby locations, and online. Books-A-Million can also ship out-of-stock in-store items directly to customers, lookup order statuses, current promotions, and more. 
In 2012, Half Price Books revived their sales through a similar initiative by bar-coding and computerizing their inventory. They listed books on their own website and marketplace, and even on sites like Amazon, Alibris, and Half.com to allow customers to make purchases even if there isn't a physical location near them. 
Introduction of Self-publishing
 
Amazon dramatically changed the face of the publishing industry when it created its self-publishing platforms Kindle Direct Publishing and CreateSpace. Later, Barnes and Noble's Nook Press, now Barnes and Noble Press, also contributed to the proliferation of self-published books. 
At the start of the Millenium, authors needed traditional publishers because they were the ones who convinced bookstore reps to carry titles. Self-publishing platforms allowed anyone to not only publish their own digital ebook, but also independently publish a print book too—all with significantly higher profit margins for authors and lower prices for customers. 
Digital technology also changed the duties of publishers. Publishing companies still produce, promote, and sell hard copies of books and magazines, but they are also just as likely to do the same with digital fiction and non-fiction ebooks. This change is due to how many people have adopted e-readers, smartphones, and tablets as their medium of choice for consuming books. 
Publishers are also giving great incentives for people to consume content in a way that's most convenient for them. Many bundle their paper books with codes to download their ebook counterparts, letting consumers choose which medium serves them best at that moment. Publishers are also capitalizing on audiobook sales since portable technologies have made them a practical alternative for almost everyone interested.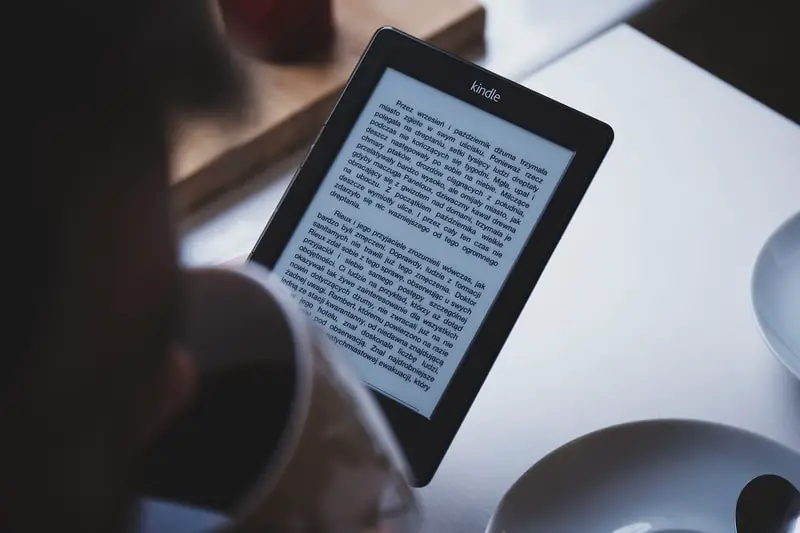 Innovation of Ebook Consumption
 
Much like digital music sales exploded after apple's introduction of the iPod, ebooks sales took off when Amazon launched its first Kindle in 2007. At $400, it wasn't cheap, but Amazon was betting it would popularize ebooks with a standard format customers could get from a company they trusted. 
The Kindle wasn't the first e-reader to hit the market, much like the iPod wasn't the first mp3 player, but it created a convenient way to read digital books. Amazon's size and influence were able to shift the standard "agency model" where publishers set the book price to one where retailers decided what they wanted to charge, despite many publisher's fears that this would devalue ebooks. 
Barnes and Noble also launched a Nook e-reader, but they were once again late to the game. The company launched their e-reader two years after Amazon's in November 2009. Before Nooks had a chance to cement its space in the market, Apple came out with the first iPad in 2010 and funneled away customers. 
Barnes and Noble thought they could redirect customers back with the release of their Nook tablets, but the task of trying to go digital while also creating both hardware and software and improving in-store book sales proved to be too much; Barnes and Noble wasn't able to outshine any of its competitors. Today, the Nook has a 2 percent share of the e-reader space, while Kindle has 84 percent.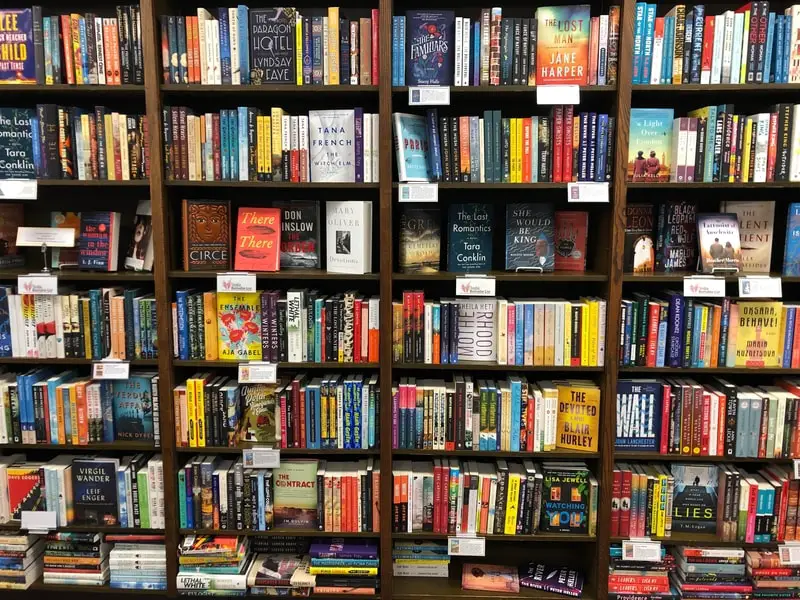 Final Thoughts
 
Amazon's first to market advantage allowed them to break into an otherwise established industry. Once secure, Amazon would go on to transform the publishing industry with its self-publishing and printing platforms, Kindle products, and ebook pricing strategy. 
Devices like the Kindle e-reader have made it easier than ever to purchase and consume books. Combined with the company's self-publishing platform, Amazon almost single-handedly created seismic shifts in the publishing and bookselling industry. Both have had to innovate or risk slow declines.
Although Amazon's first goal was to be the "Earth's Biggest Bookstore," it eventually set its sight on being the one place where customers could go to find everything they needed. Amazon's advantage then became that it was a one-stop-shop with added benefits like efficient ordering, great pricing, free shipping for orders over a certain amount, and free two-day shipping for Prime members.
Brick-and-mortar bookstores tried to catch up to Amazon by expanding its merchandise offerings at local stores. The concept didn't translate as well to the physical world, and many chains closed. Surviving bookstore companies are only now rethinking their strategies as remaining giants like Barnes and Noble work to bring back the small-town, independent bookshop feel to its stores.