Sober Bars or Sobars are on the rise as a $331-million-dollar industry
Events and establishments cater to the needs of those wishing to be free from alcohol in socialization.
Why would anybody want to go to a sober bar?
Imagine a comforting vibe, blanketed by the easy feeling of anonymity and excellently-made beverages. You have your wits about you – there is no fuzz or haze from alcohol as you engage with friends: new and known, in a pleasant, warm, and inviting atmosphere.
And, as of 2021, Alcoholics Anonymous has 1,967,613 members.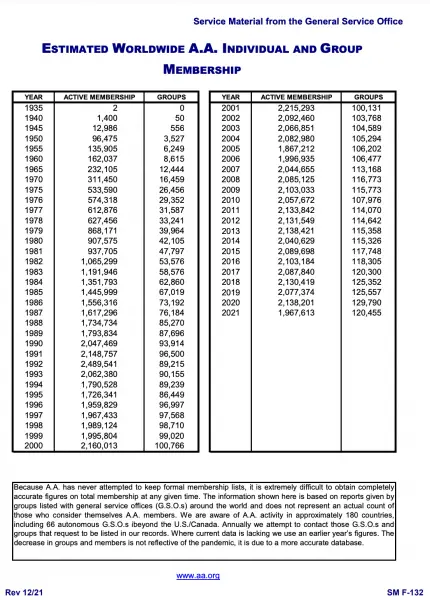 Approximately 14.5M people in the US have AUD (not Australian Dollars, but Alcohol Use Disorder).
Not only that, there are just as many people who don't like alcohol but feel compelled to go to bars in order to meet and mix. Alcohol holds a special place in our society, with over 9,000 years of history in making people feel like they can relax. Be that as it may, alcohol can be a dangerous drug. Many people struggle with addiction, yet it is legal and socially acceptable to drink once (or even several times) a week. The age-old event of hanging out with your peers, especially in the US, is built around a framework of alcohol.
For many American alcoholics, this means ordering an iced tea or soda water while holding back temptation. Additionally, less than one out of ten of those alcoholics goes untreated.
What do they serve at sober bars?
Health-conscious socialites have a true option in mingling casually with their peers and networks. Mocktails and pairings include pineapple sage with preserved lemon; tomato water with pickled wasabi and pickled pepper; and sips of mandarin peach, honeysuckle, and hazelnut.
Blended with yuzu, aquafaba, and ginger, mocktails can have health benefits for athletes, parents-hoping-to-have more energy, and a chance to spend some time without chemical-enhancements; we are more human and relaxed when we wine and dine, it doesn't have to be with a fermented version of liquid courage. 
Sober bars and non-alcoholic bars/events are a thing, an alternative for people to share in conversations with a refreshing beverage in hand, a step up from water-cooler conversations of the 20th century.
Is there profit in sober bars?
While it seems strange to charge a lot for non-alcoholic beverages, keep in mind most bars mark up the cost of alcohol by 1,000%. A typical shot of Jack Daniels contains $1 of alcohol and can easily go for $10 paired with Coke. At sober bars, the pricing remains relatively consistent with what you get at regular bars.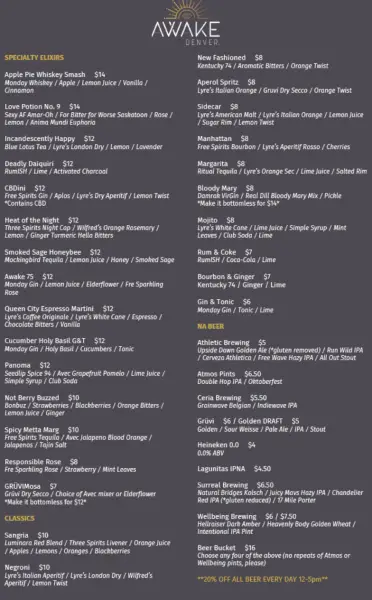 When you go to a bar, one pays for the experience, the ambiance, and the art that is interior design. You're looking for a place to hang out comfortably with your friends. These days, youthful clientele have been labeled as "sober-curious" or wellness-minded drinkers…and the data doesn't lie.
Nielsen, a global market research firm, reported a 33% increase in non-alcoholic beverage sales, bringing the total to a $331 million-dollar industry. In e-commerce, Nielsen reports a 315% increase in online sales of non-alcoholic and low-alcohol beverages. Nielsen senior VP Kim Cox suggests most non-alcoholic beverage consumers aren't completely sober, but rather want to have a healthier lifestyle or are losing interest in alcohol.
"Consumers want to be really focused on what they're putting in their bodies. In general, there's been such a huge trend over the last several years towards lower sugar, lower carb, lower calorie in the beverages space."

Nielsen Senior VP Kim Cox
"Sobars" are here to stay
With the opportunities and growth in the non/low-alcoholic spaces, sober bars are growing faster than ever. The natural progression from a more health-conscious society moves forward. Millennials and Gen-Z customers are more careful about what they put into their bodies than ever, preferring natural ingredients with fun and interesting names to say.
Socializing is an essential part of a healthy, happy, human life. It can be hard to do that when getting a drink or sharing a meal when struggling with Alcohol Use Disorder (AUD).
Sober bars, establishments, and events that only serve non-alcoholic beverages have taken on a wide variety of forms from speak-easy environments, the complete ambiance of a bumping nightclub, all the way to the modernized stainless steel of the 0% Sobar in Tokyo.
Sober Bars, So-Bars Near You
0%
Tokyo, Japan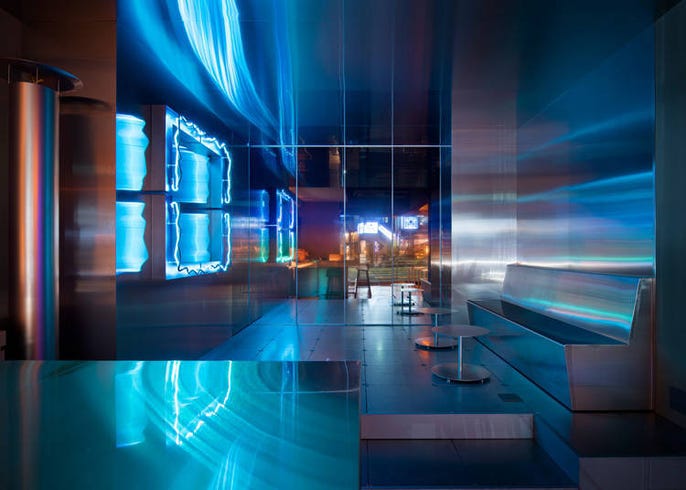 Sans Bar 
Austin, Texas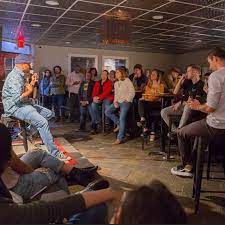 Wildcrafters
Jacksonville, Florida
Awake Bar
Denver, Colorado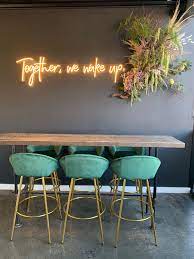 Listen Bar
New York City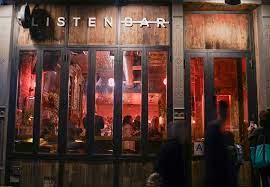 The Virgin Mary Bar
Dublin, Ireland
Zeroliq
Berlin, Germany